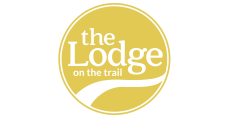 Parents
Moving off campus is a rite of passage for most students – another step on their road to independence. At The Lodge Apartments, our goal is to make that transition as easy as possible for you and your child.
Professional Management and Maintenance
________________________________________________________
The Lodge Apartments offers professional on-site management and 24-hour, on-site maintenance. Our staff lives and works on site, and annually participates in extensive customer service training to make your student's living experience a memorable one.

Our local executive director is supported by skilled and experienced teams focused on resident services, maintenance, and residential life.

Students who need assistance can meet with team members in the
office, or fill out work request forms online for added convenience.
Individual Leases & Financial Responsibility
______________________________________________________
At The Lodge Apartments, we offer individual leases by the bedroom (not the unit). This is different from a traditional, with one major benefit: You are never responsible for paying a roommate's rent, even if they graduate or transfer.

The Lodge requires each student to have a "Guarantor," or a person 25 or older who is a resident of the U.S. that will vouch for the financial responsibility of the lease. If a Guarantor is not available, a "Prepaid Approval" is an alternative and requires 1 1/2 installments of prepaid rent used for the final 1 1/2 lease installments.
All-Inclusive Living
________________________
Moving your child out on their own can be expensive. At The Lodge, we support families with many student-friendly amenities that are free and included in the overall rent to help ease the financial burden. There is no additional charge for:
Internet

Water

Cable TV

Furniture

Full-Size

Washer/Dryer

Fitness Center

Computer Lab with Free Printing

Study Rooms

Tanning

Monthly Social Events
Safety & Security
______________________
The safety and security of residents is our number one priority at The Lodge. In addition, we have locks on all building doors, apartment doors, bedroom doors, and windows. There are security cameras throughout the community, and security is enhanced after hours with courtesy officers and community assistants who are on call and live on site.
Residential Life
____________________
The Lodge is a social community with a vibrant residential life program focused on social, physical, charitable and educational activities (and many free food events, too!). Residents are active participants in a variety of monthly resident events hosted by our team of dedicated community assistants and managers.

The Lodge also regularly offers popular social events such as volleyball tournaments, breakfast on the go, and other fun ways to meet new friends and create lasting college memories.
Community Assistants
____________________________
Every year, many students hope for the opportunity to become one of The Lodge Community Assistants (CAs). CA's are assigned to groups of residents, and offer peer guidance and support during a student's transition to off-campus housing. CA's contact residents weekly, and assist them with everything from how to use appliances to roommate problem-solving.

The CA position provides students with valuable resume-building experience through their work as a community leader, problem solver, event planner, sales associate, and friend.

The Lodge hires approximately 8 CAs a year who are paid at an hourly rate.
Pierce Education Properties
The Lodge Apartments are owned by Pierce Education Properties, a San Diego-based owner, manager and developer of student housing and education-based real estate. Pierce owns and manages a national portfolio of approximately 12,500 beds of upscale, purpose-built, off-campus student apartment communities serving students and universities throughout the U.S.